Locksmith Services Brisbane
Locksmith Services
BLA Locksmiths provides a full range of Locksmith services to Brisbane's Southside, Brisbane's Northside and Brisbane's Western Suburbs. The BLA team provides a mobile locksmith service for our clients onsite needs, taking the workshop straight to the clients door. If you don't require a mobile service, Our fully equipped locksmith workshop boasts ample onsite parking and is centrally located at 62 Didsbury street East Brisbane near Woolloongabba.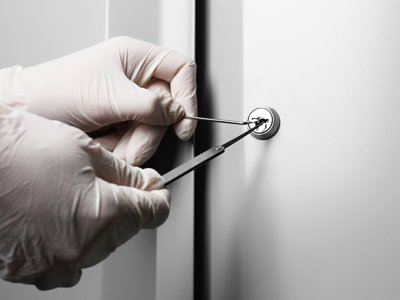 Gain Entry
---
Ever found yourself locked out of your house with no way to get back in? Don't stress you're not alone. At some stage everyone experiences that sinking feeling when you realise your keys are on the wrong side of a locked door leaving you stranded outside. If you happen to find yourself locked out and in need of emergency assistance in Brisbane or the surrounding suburbs, our mobile locksmiths will drop what they are doing and come to your rescue. Once on site our locksmiths will skillfully gain entry to your locked door without any damage or the need to replace the lock. If you have managed to lose your keys completely, our locksmiths will quickly replace or rekey your existing door locks providing you with new keys without the need to replace the lock itself.
---
Locks changed and rekeyed
---
If you've just moved into a new house, lost a set of keys or had a dodgy house-mate or tenant vacate without returning their key, it's important to ensure your family, home, valuables or investment is properly protected. Having your locks changed is a quick and cost effective way to ensure that no one but you has access to your property. Our qualified team of Locksmiths can attend your home or office, quickly disassemble your locks, change the key that fits, reassemble the locks on the door and have your valuables secure again in no time. Our service vehicles are fully equipped with onsite key cutting facilities so our technicians can provide you with as many keys as necessary at the same time you have your locks changed or rekeyed.
If you've had keys stolen, lost or if you are concerned about who may have a key don't risk the security of your home or office Call BLA Locksmiths today on 07 3073 5150 for a free no obligation quote.
---
Lock fitting
---
Upgrading or fitting new locks to your doors is an effective way of increasing the security of your home or office. Firstly it's important to select the right lock for the application. With hundreds of different locks on the market it can be confusing to select the right lock for the job. The team at BLA will take the time to understand your security situation taking into account several factors which will help us provide the right lock and hardware.
How will the locks be used?
How you use your property
What type of door is it being fitted to (timber, aluminium, steel)
Mechanical key or electronic access
Fire exit requirements
Emergency exit requirements
Budget
Other required hardware to secure your doors Eg. bolts, latch guards, hinge pins etc.
Once our Locksmiths have identified the correct lock for the application our technicians will attend site and install your new locks and security hardware.
The team at BLA Locksmiths have the experience and strict attention to detail that means all of our clients end up with a security solution that's Secure, simple and effective.
---
New construction
---
The best and most secure lock in the world is only as good the quality of the installation. BLA Locksmiths places a high priority on ensuring we have the best equipment to install locks and door hardware quickly and professionally to suit the needs of large scale refits and and new construction projects.
High speed routing jigs.
Templates and specialty tooling.
Portable dust extraction systems.
Core drilling jigs for electric lock fitting.
Extensive Quality control procedures.
The right tools, equipment and procedures make all the difference when installing locks security hardware on large scale projects. Speak to the BLA locksmiths Brisbane Projects Team today to find how we can deliver the security needs of your project on time and on budget.
---
Restricted key systems
---
Standard keys can be duplicated anywhere without your permission or knowledge, so how can you be sure the keys to your business are the only ones? That's where restricted keys come in.
Restricted keys are designed to have a unique shape which prevents unauthorized duplication without permission from the system owner or authorised persons. This means you can issue keys to tenants, employees or guests and be safe in the knowledge that when they return the keys to you, there have not been any unauthorised copies made.
BLA can help you choose the best restricted system to suit your application and needs. We'll keep detailed records of all keys and authorised signatories in a secure environment to ensure that you can have total confidence and key control.
---
Master keying
---
Are you tired of trying to keep track of multiple keys for you business or facility? Is it a nightmare trying to keep track of which of your contractors or staff members has access to what areas of your business or facility? If you've answered yes to any of these questions then a master key system designed and installed by BLA locksmiths is a great way of controlling access to your home, business or office. A master key system installed in conjunction with a restricted or registered key profile will provide simple, secure and controlled access to your building or facilities.
What is a master key system?
---
Master keying is a modification of the internal workings of a lock which then allows more than one key with different cuts to operate in the same lock. A qualified Locksmith can design a master key system to allow one key to open every lock in a building but also restrict access to certain locks with certain keys. With the use of Master, Sub-Master and Change keys Locksmiths are able to design a system with tiered levels of security, giving the customer better control over who has access to which areas, floors or doors.
A master key system can help to control access to much more than just standard door locks. The ability to incorporate padlocks, gate locks, Auto doors, Truck Air and hydraulic line locks, even key switches to isolate or control plant and equipment. A master key system is a vital part of any facilities OHS and security plan.
Having a master key system installed is a great way of controlling and simplifying access to your building. However it's important to choose the right locksmiths to install the Master key system for you. If the system has not been designed or planned correctly you may well end up with a glitchy, difficult to use and understand system that does not allow for any future expansion. To avoid this headache BLA Locksmiths has provided a short checklist.
Checklist:
Has it been designed by a qualified technician?
Have you been provided a key matrix chart? (chart displaying which keys access which doors).
Is it simple to understand and follow?
Is it being installed using a restricted key system?
Is there room for expansion?
How are keys going to be tracked once the system is installed?
Once you have a well thought out and designed master key system installed it's important to maintain a high level of control over who has what key. While this can be done manually with a key register book for small facilities and businesses, larger plants and facilities use key control software packages to keep track of which staff member or contractor has which key.
The team at BLA locksmiths will design a master key system to suit any situation, combined with the use of electronic key cabinets and control software our team will not only keep your building secure but provide ease of access to your staff and contractors.
---
Lock repairs and servicing
---
Locks can be expensive and many locksmiths will opt to replace rather than service or repair many locks.
You can be assured that at BLA we will always try to repair or service your lock or security device before offering a replacement. We carry spare parts to service all common brands and known faults to ensure that you are given the best and most cost effective option to repair your existing hardware.
Preventative Maintenance
Maintaining security at your premises or facility is paramount in protecting your livelihood and that of your staff. Most robberies or breakins are opportunistic, with the perpetrator usually entering through a damaged, flimsy or non operational door. BLA locksmiths can provide preventative maintenance schedules to routinely check, ease and adjust, service and repair your facility doors and entry points. Being proactive around the maintenance of your physical security hardware is the best way to ensure the your business doesn't add to Brisbane's break and enter statistics.